I'm putting up my g19 for sale. It works awesome. It has been well maintained, oiled....mag kept away with little gas in it at all times.
Comes with a metal slide and outer barrel (full trades)
upgraded recoil spring
one mag
g19
It's missing the front sight, which can be replaced at any gun store for $3 (ive called and asked..) the glocks in airsoft are becoming scarce...since "glock" has actually filed and won a lawsuit against KSC and other companies. If this doesnt sell, ill keep it as a side-arm along with my other collection...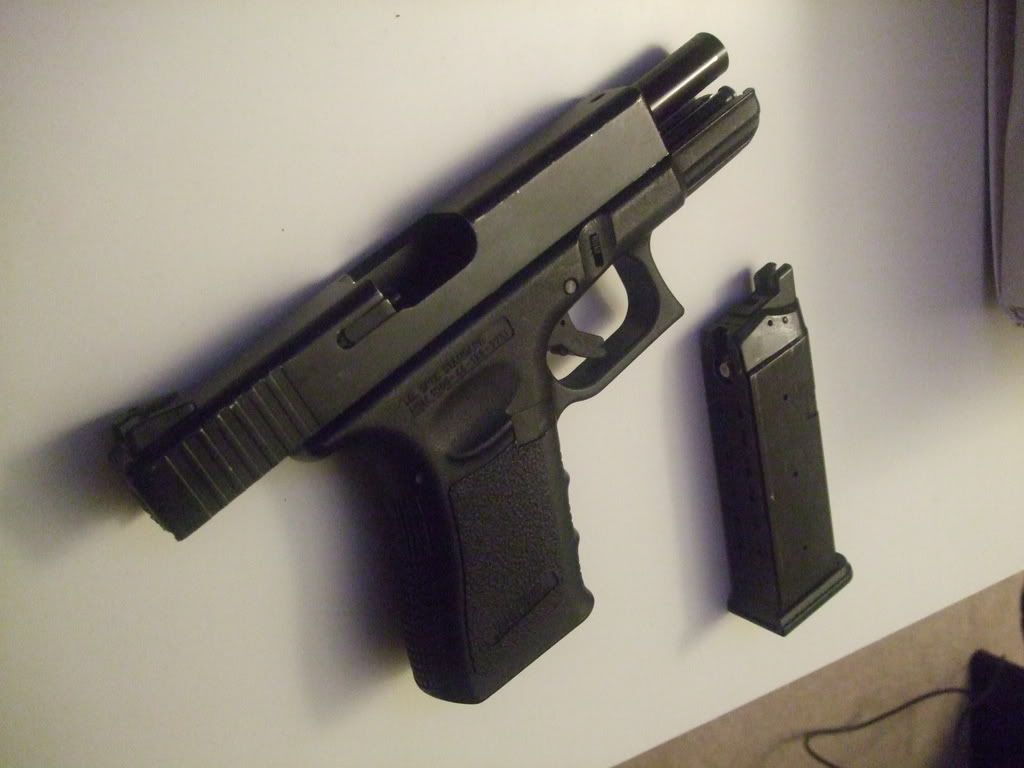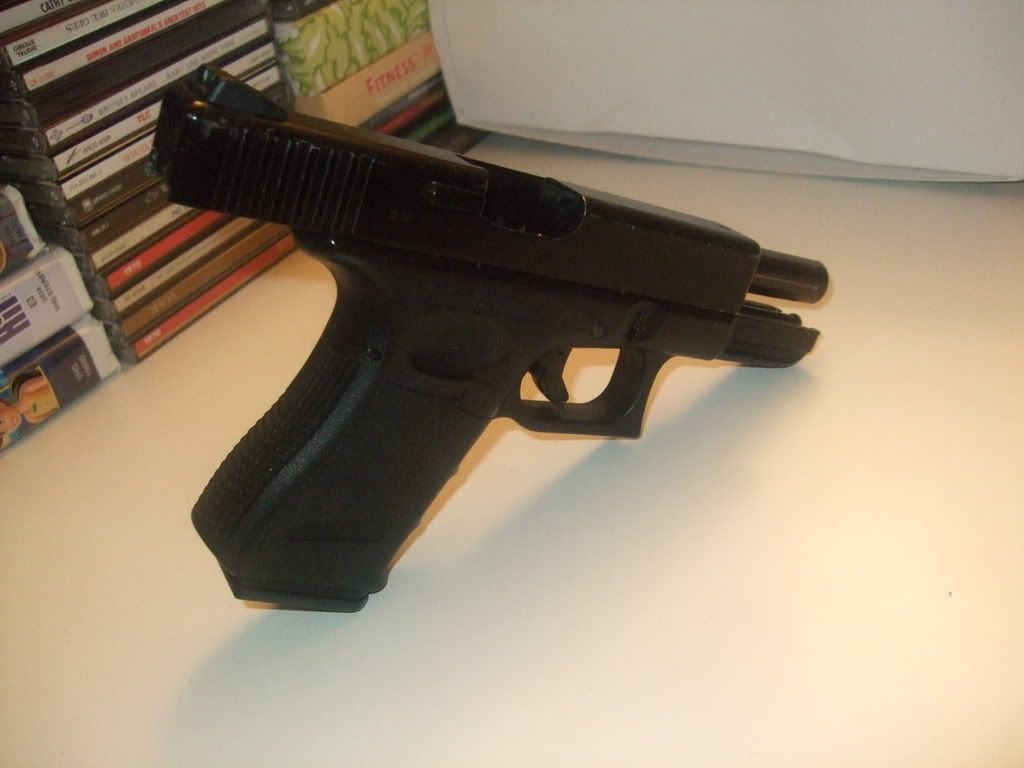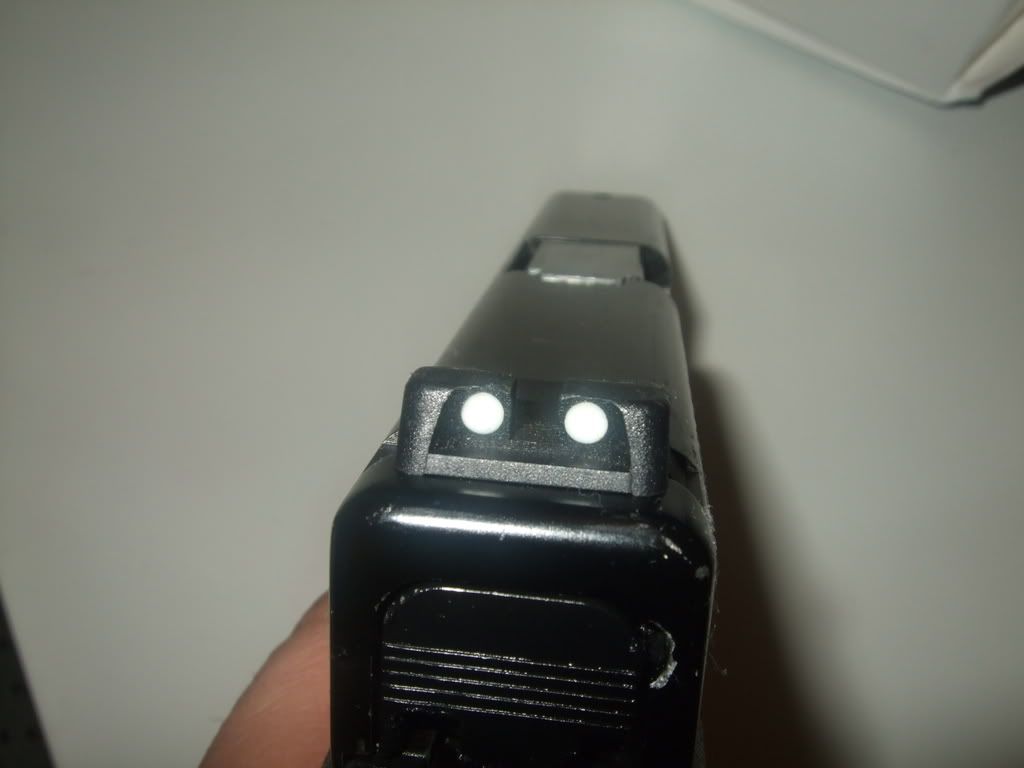 Asking $300obo
Ill get pics up later..but im sure everyone knows what a g19 looks like
Pls Pm or email at
jdquik523@hotmail.com
thanks
I may also have a propane adapter, 50rd cap extended mag for glock series, bb speed loader, plastic gun case with foam for sale depending if I decide to sell my other glock too...maybe with the right offer, but im still contemplating.