I have this bike sitting here, and I know with a new job starting up in March I won't have any time to ride it. So, time to go.
It's a Blue/White GS500F, which as most ppl probably know is a gussied up version of the GS500.
Most info can be found here:
http://en.wikipedia.org/wiki/Suzuki_GS500
The bike has less than 4,500km on it, never ridden her hard. The tires, clutch, engine, tranny, everything is in great shape.
There are a few minor scuffs if you look close up, looks like there was a minor tip over sometime in the bike's past (the oil pan is slightly scratched).
There really isn't much more to say, no mods - completely stock.
Nothing wrong, needs nothing, just ride it away.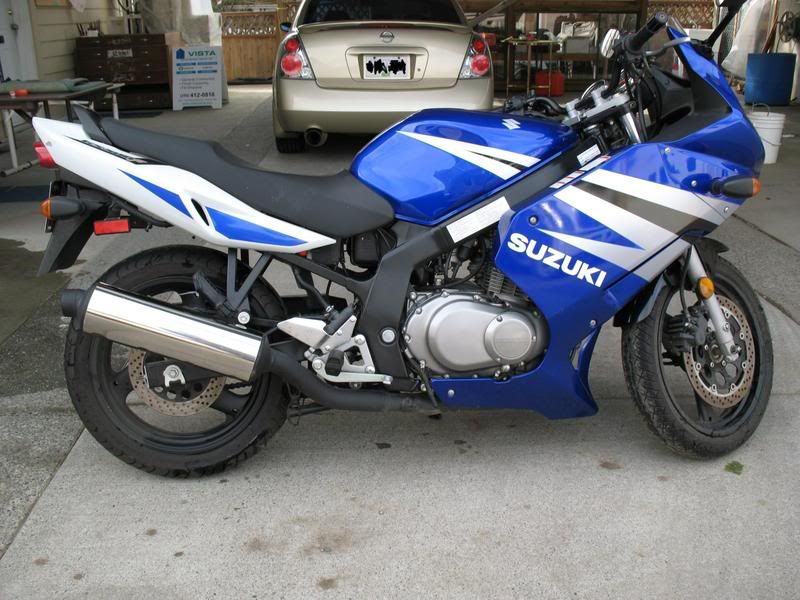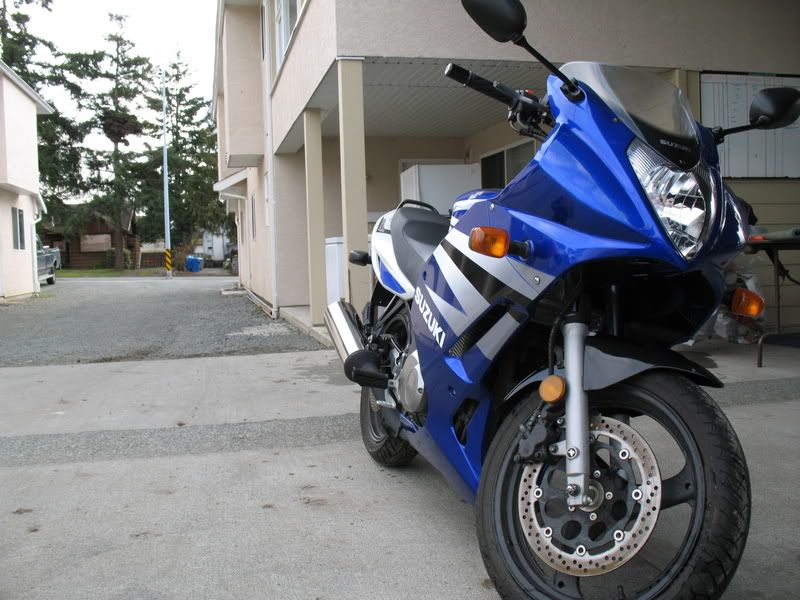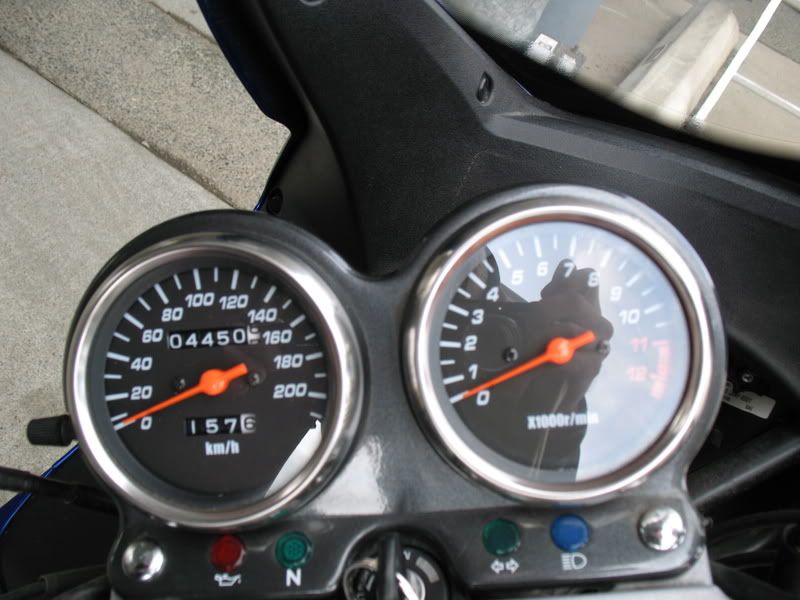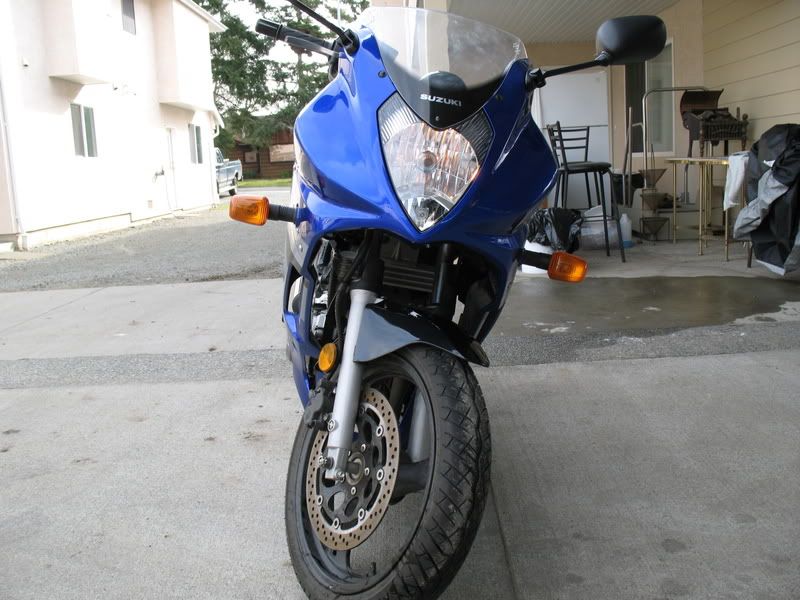 Asking $4250.