I'm selling a bunch of my wheels
Note: They are dirty from sitting on the car outside. The lip is still mirror-finish, just needs to be wiped off and good as new.
Work VS-XX. $1300firm
Front: 17x8 +18 1 3/4" lip
Rear: 17x9 +19 3 1/4" lip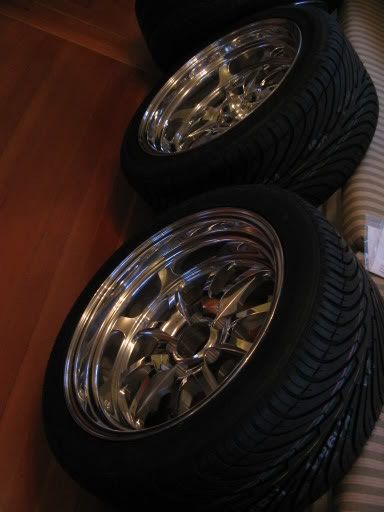 Centerline Meteors $1600obo.
4x 17x9.5 -6
staggered gunmetal spoked wheels.
*SOLD*
Front: 17x9 +24
Rear: 17x10.5 +27
18x8 350z wheels. Flawless chrome job. Brand new 215/35/18 tires. $900obo
Wedsport RS-5s. $1200obo.
Front: 17x9 +15
Rear: 17x10??? unknown offset (will check on serious inquiry).