18", 5 on 114. They were originally installed on an IS300, and more recently on a Mercury Villager. From what I understand they'll fit Supras and and 300ZXs as well, though probably non-turbo models of the 300 only, as they're non- staggered.
All four have fixable curbing on the lips, and the spokes are all clean. 2 Centre caps missing. There are 4 Pirelli PZero Neros mounted, 2 with about 50% tread, 2 with about 30% left. You'll get a summer out of them, then probably want two new tires for next year. Great tire. Did wonders for my van, I'm sure if you have a real car they'll be even better.
This wheel sells new for around $220 USD (give or take, I know you can find deals, some places charge more) I'd like to get $550 for all 4 of them. Green's in Vancouver can fix the wheels for you, and they'll be as good as new.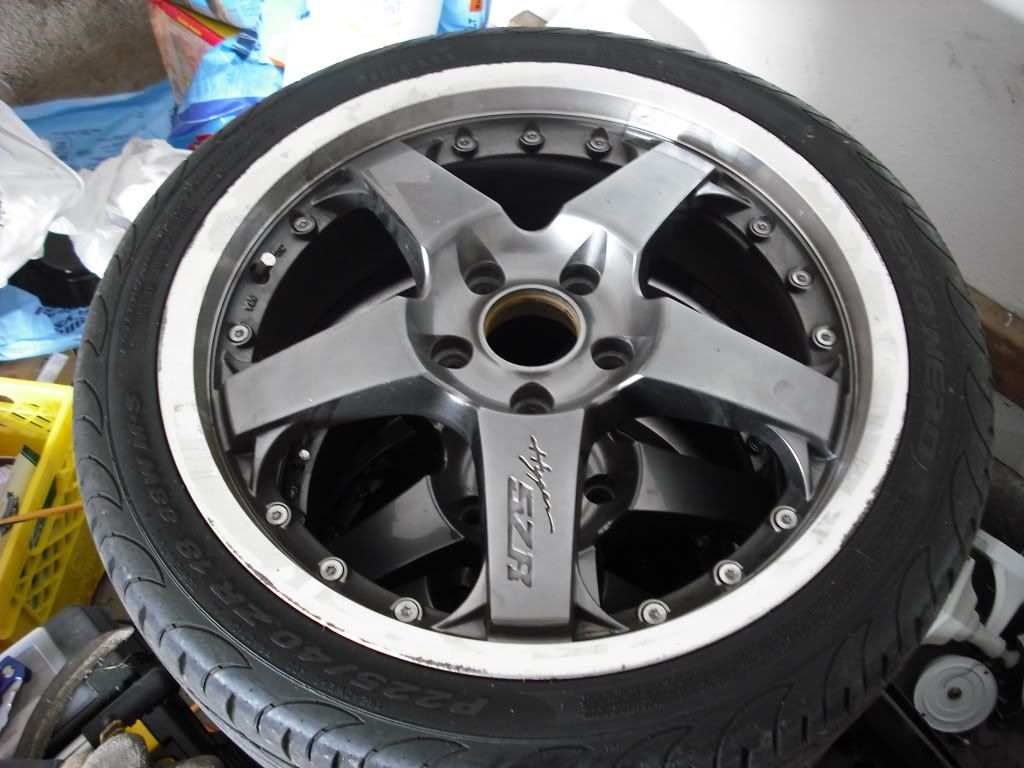 250 516 6830 - Ask for Christian