*damn, i just realized i wrote customER
.. meant CUSTOM, hopefully mods can help me out..
I have decided to sell all my paintball items because I need cash for my university fund... Perfect timing for the Hot Summer!!
First off, I am selling a package of Milsim (wood scenario) and Speedball paintball packages!! I will not sell anything separately!!
All items and gun have been VERY well taken care of by an adult. I am hoping this will go to a good home as I have spent a lot of money and time customizing the marker. I spent OVER $1000 on everything so this is an amazing price for 2 markers!. And you can do your own research to see why I chose these mods =).
Link to my feedback is in my signature.
Price: $650 for everything!
BT-4 Assault Fully custom in detail.
-BT rip clip w/ X7 Hopper
-BT 1913 rail handle
-12" J&J Barrel
-Apex Tip
-BT Metal Magazine Clip
-Handle guards with 2 custom green paint, and 2 new black ones
-Fully polished interior providing higher efficiency, less ball break, and higher fps
-Maddmann springs providing higher fps
-AUTHENTIC CA Metal Rail Mount Base
-The BT-4 has only been used on the field twice!!! So its pretty much new!! No ball break or jam or malfunction at all! Gun is always cleaned after games and well lubed.
Package includes:
Fully Custom BT-4 Assault
Spyder Xtra (one of the most durable speedball paintball gun. receiving 9.0/10 rating out of 1100 reviewers, search google =))
HP 3000psi tank
12oz co2 tank
Warsensor remote line
V-force Profiler (worn only once)
Warsensor Pod/Tank holster
Paintball gloves
New unworn camo t-shirt
Misc. (oils, extra madmann springs etc.)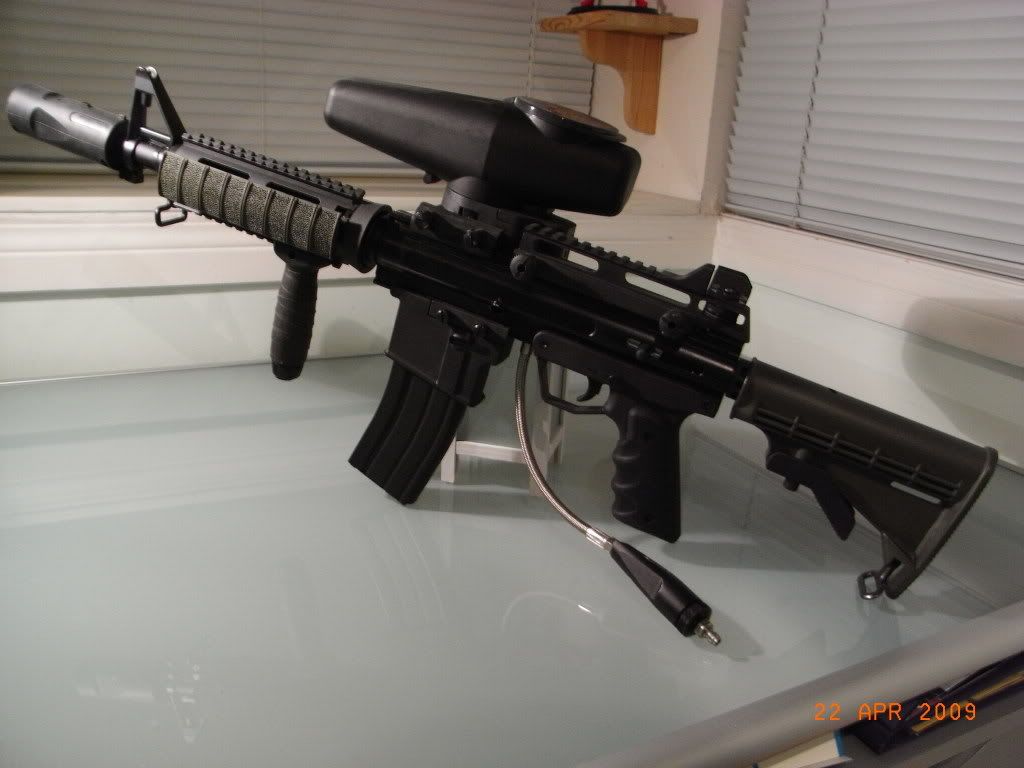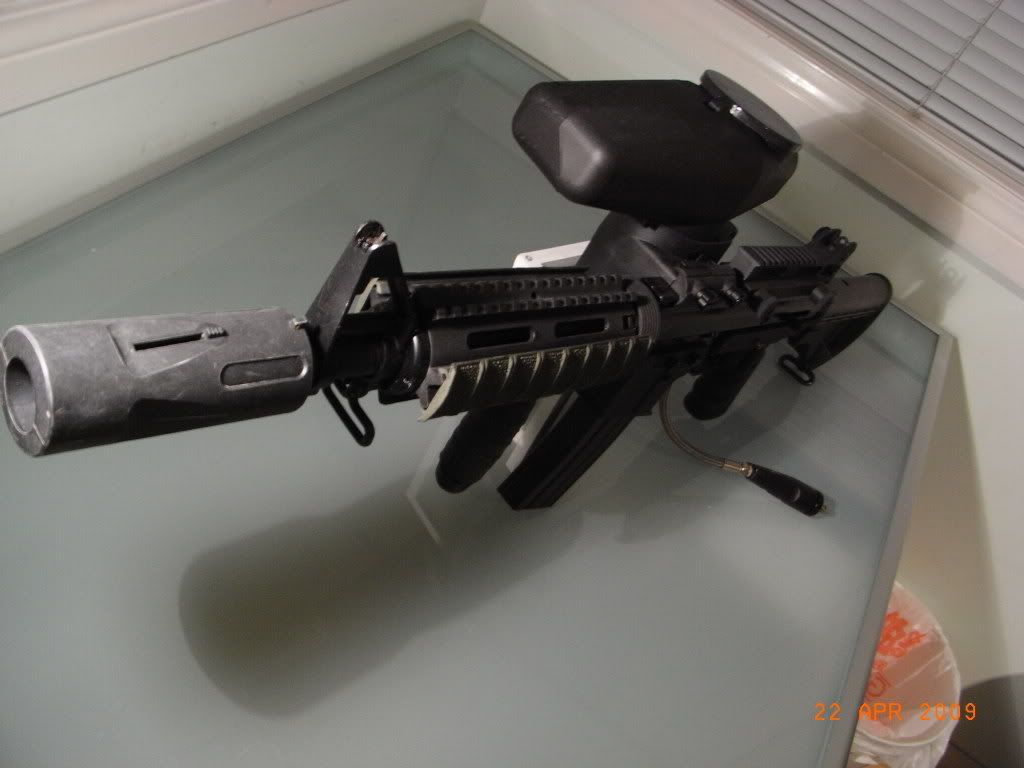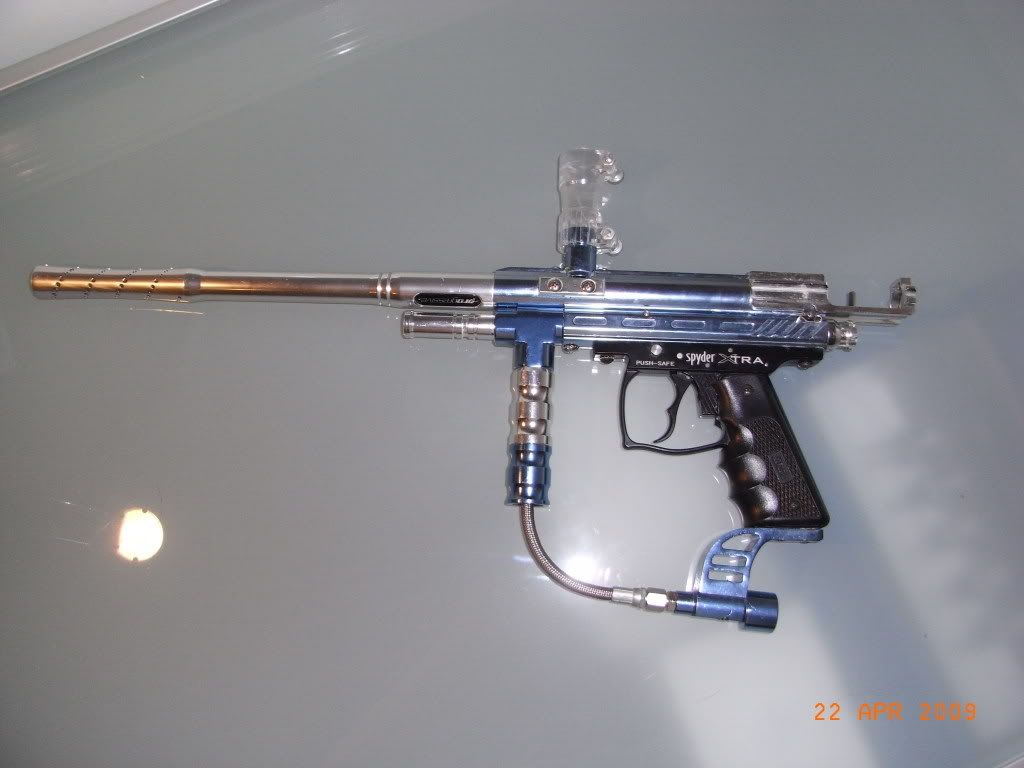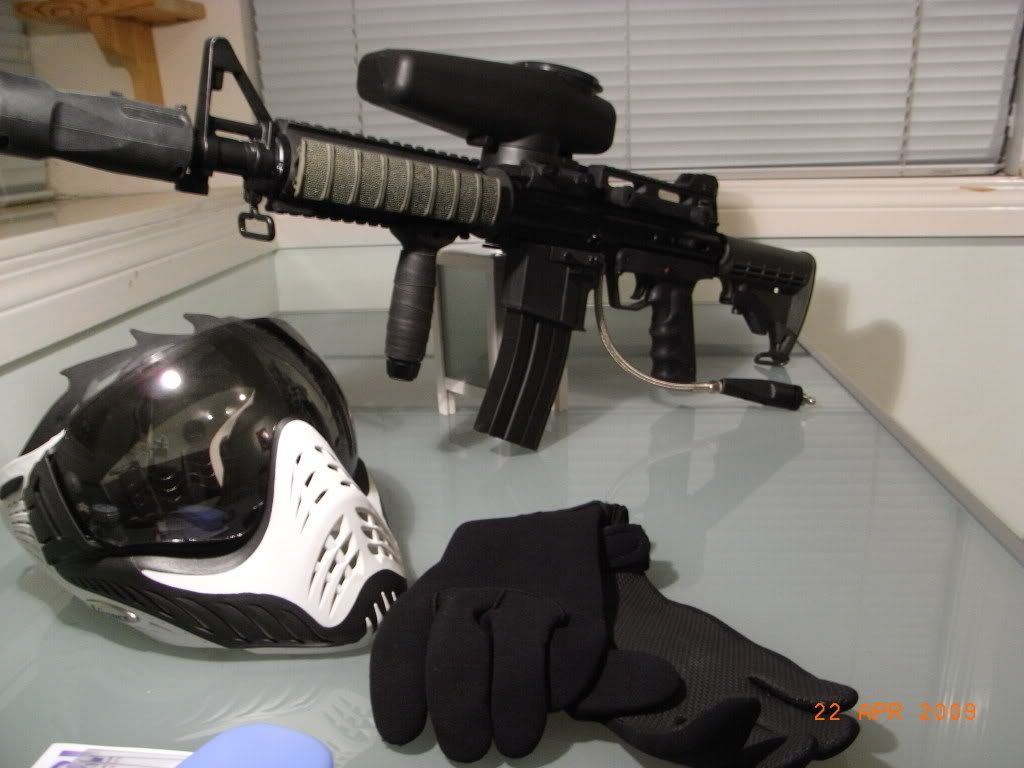 Tags: BT-4 BT4 Ben Tippmann Tippmann Tipman Tipmann A5 Custom 98 98c BT Delta Assault Ironhorse Banshee Paintball Marker gun M4 woodscenario speedball