Selling my beloved Bold as I want to upgrade to the 9700. Its served me very well over the months and I've never dropped it. My buddy gave me his black bezel since I didn't like the paint job on the one I ordered so its got a few nicks from when he had it but the phone itself is immaculate. I decided to rock the nicked Black bezel cause it looks 10X better than the silver bezel which Im including in the sale as well. I also installed a black trackball to replace the white one so its nearly all blacked out. I can install the stock bezel on site if you'd like. I got my Berry unlocked during the Crackberry promo and it can be used on all GSM providers. I used BIS on it and the PIN is fresh and not reported/blocked.
Lifetimer: 2:23:03:38
Price: $400
Or willing to trade for a mint 9700 + cash on my end
Contact: PM or text 604 760 7618
Whats included:
- Blackberry Bold 9000 Phone
- Box with all manuals and CD software
- Stock charger
- Screen Protectored since Day 1
- Stock Silver bezel in 10/10 condition
- Black 7.5/10 condition bezel unbranded
- Black trackball
BONUS
- Official Blackberry Charging Dock (not shown in pictures) No need to fiddle around with jacks at night. Just plop it in and charge.
Pictures: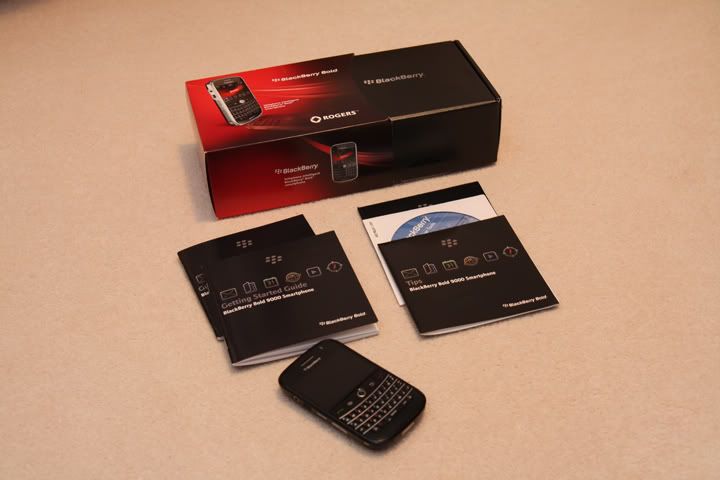 Missing:
Holster
Headphones
Generic Mini USB Adapter for PC