1. Bazooka CSA150.1 car amplifier Bazooka, 250 watts, $50 Firm
Product MPN
MPN CSA150.1
Key Features
Amplifier Type Mono Channel
Bridgable Not Bridgable
RMS Power at 2 Ohms 150 W x 1
Crossover / Equalizer
Bass Boost With Bass Boost
Other Features
3 Way Ready No
Miscellaneous
Product ID 22520926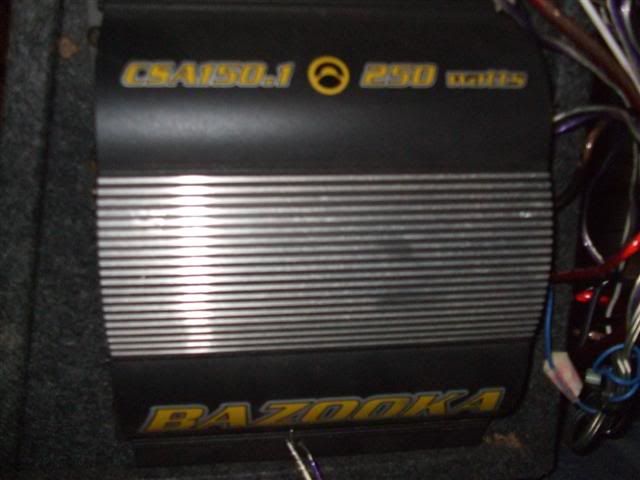 2. Pioneer Amp GM-520T 760 Watts $50 Firm
Channels
Amplifier Type: Dual Channel
Amplifier Output: 2-channel
Power
RMS Power: 125 Watts x 2
Peak Power: 250 Watts x 2
Output Details: 125 Watt - 4 Ohm - 20 - 20000 Hz - THD 0.2% - 14.4V DC - 2 channel(s), 190 Watt - 2 Ohm - 20 - 20000 Hz - THD 0.8% - 14.4V DC - 2 channel(s), 380 Watt - 4 Ohm - 20 - 20000 Hz - THD 0.8% - 14.4V DC - 1 channel(s)
Output Power: 760 Watt
Input Signal Voltage: 0.8 - 26V, 0.2 - 6.5V
Total Harmonic Distortion: 0.2%, 0.8%, 0.8%
Features
Low Pass Frequencies: 80 Hz
Response Bandwidth: 10 - 50000 Hz
Bass Boost Frequency: 50 Hz
Bass Boost Gain: 0 to +12dB
Crossover Slope: 12 dB/octave
Distortion Factor: 0.015 %
High Level Inputs: Yes
General Product Info
Weight: 8.6 lbs
Manufacturer Part No.: GM-520T
Dimension: 2.4 in x 11.8 in x 13.2 in(HxWxD)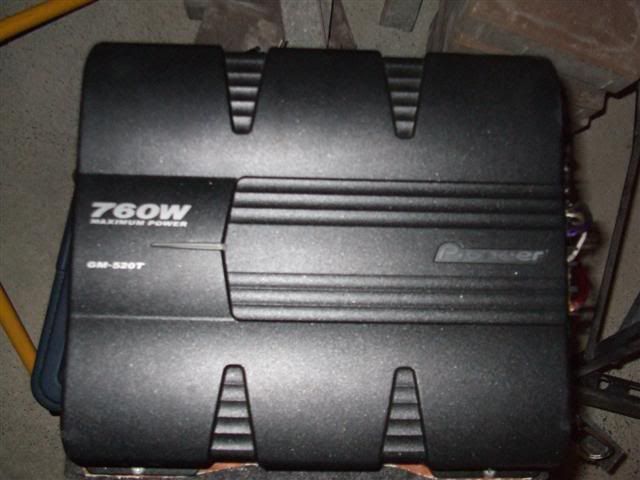 3. Pioneer Deck DEH P3900MP with Remote $70 Firm
General features:
* CD receiver with built-in MOSFET amplifier (22 watts RMS/50 peak x 4 channels)
* plays CDs, CD-Rs, and CD-RWs (including discs loaded with MP3, WMA and AAC files — will not play rights-protected files)
* detachable face
* remote control
*
Audio features:
* Easy EQ 3-band equalizer with six preset tone settings
* loudness
* high- and low-pass filters and subwoofer level control
*
Expandability:
* compatible with optional Pioneer iPod adapter, satellite radio, CD changer
* inputs: front-panel auxiliary input
* outputs: three sets of preamp outputs
* compatible with most factory steering wheel audio controls (adapter required)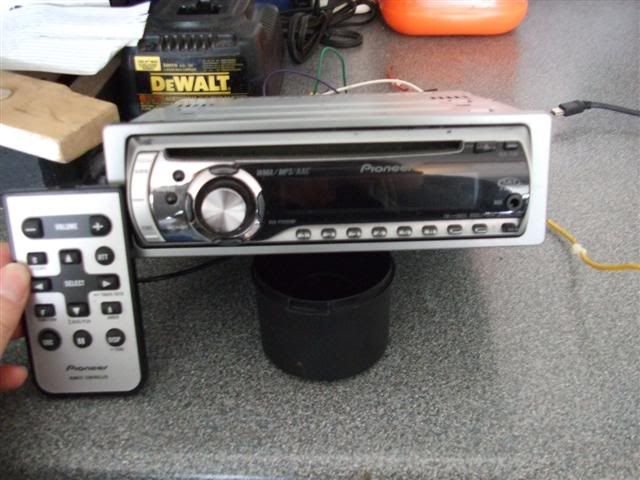 4. Sony Explode 10" Sub in 13" Box $50 Firm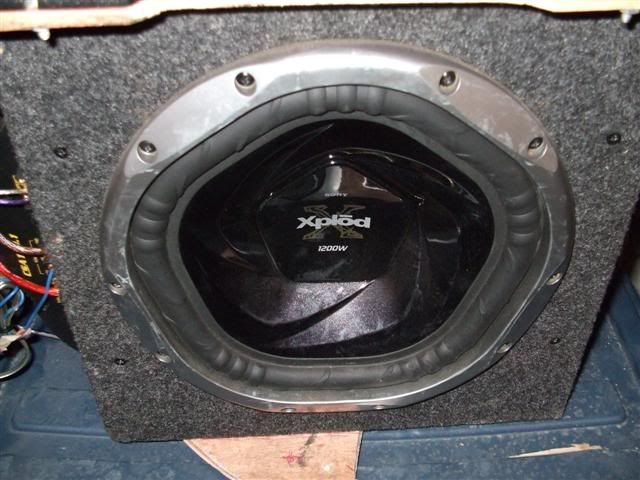 * 1200 Watts comes in assembled box.
If you see something you like please call me at 250-619-9645, all items are in Nanaimo, and I am rarely on Revscene so please no pm's.
Lisa.