well I have had nightmare painting my engine bay and sting of bad luck
first off i primed it turned out good then I used pistcoate paint and it was just udder shit so i swap to a better paint ppg brand and worked good.
now the sad part the next day when i went to paint again the paint winkled for some reason was not impressed.
so i sanded down the bad spots and then i was told to run sealer so i did (bad idea) the sealer ri used was junk and id di not know so pretty much the hole bay wrinkled i was pissed
(lets just say that day i got really drunk)
so now i was thinking of ways to fix this crap, so i called a guy i knew that does good work with paint and asked him to dropped over.
so he said to me he will strip it all off with stripper and fix all the junk let behind and touch up to the bondo spots since the stripper takes off the sand able spot fill primer.
so any way flash foreword 2 days and my car is done so i get it towed home and wow udder shit holly fuck why me
paint was thin could see primer missed spots bad prep old paint still on the car and stuff just half taken off and my interior was soaked with water :: angry ::
basically added stripper blasted it with pressure washer then primed and paint runs every thing
so fuck that called him up asked him if this was a joke and he got mad but still got back soem money for this joke job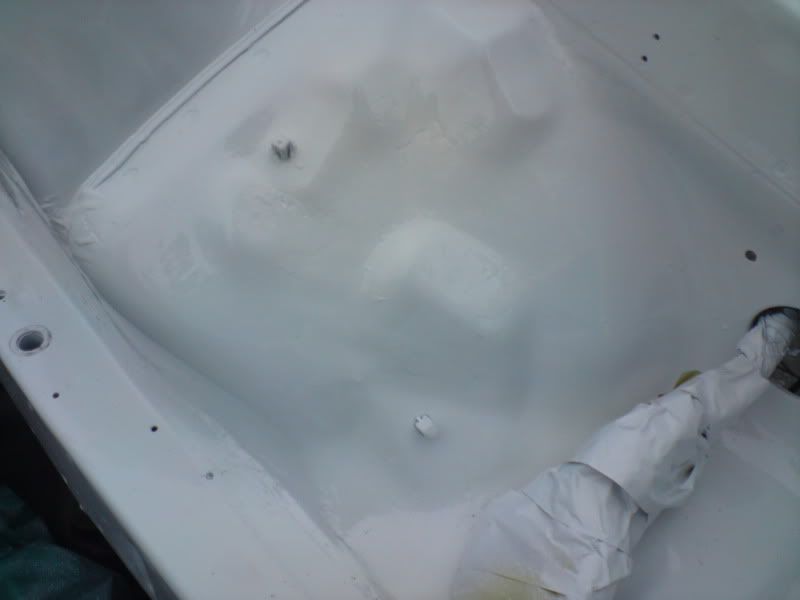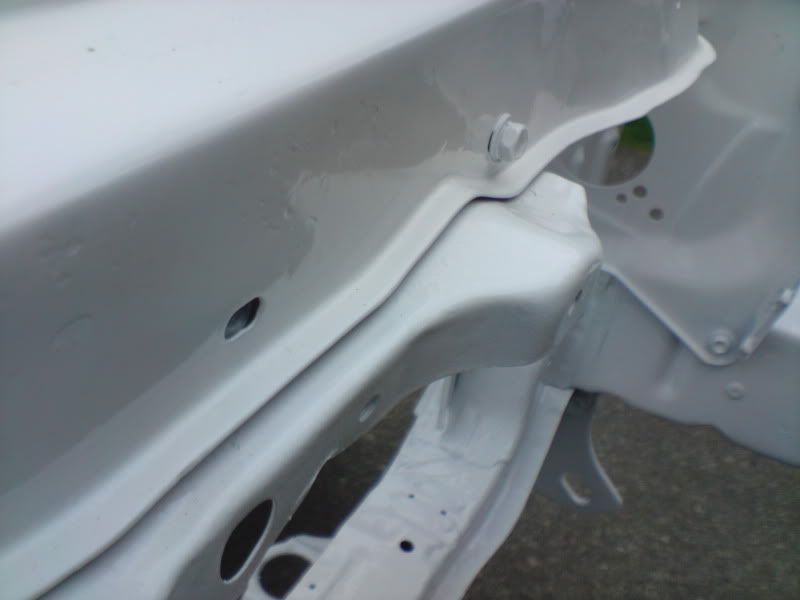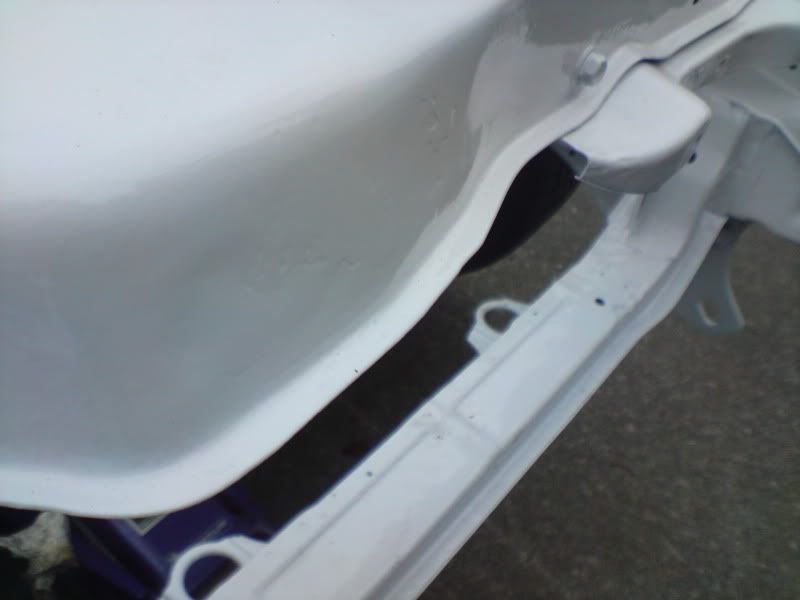 so now i out of bunch of money and stuff for all this dicking around i decided to do ti right so i called up a person to soda blast my car ( messy but works well check it out)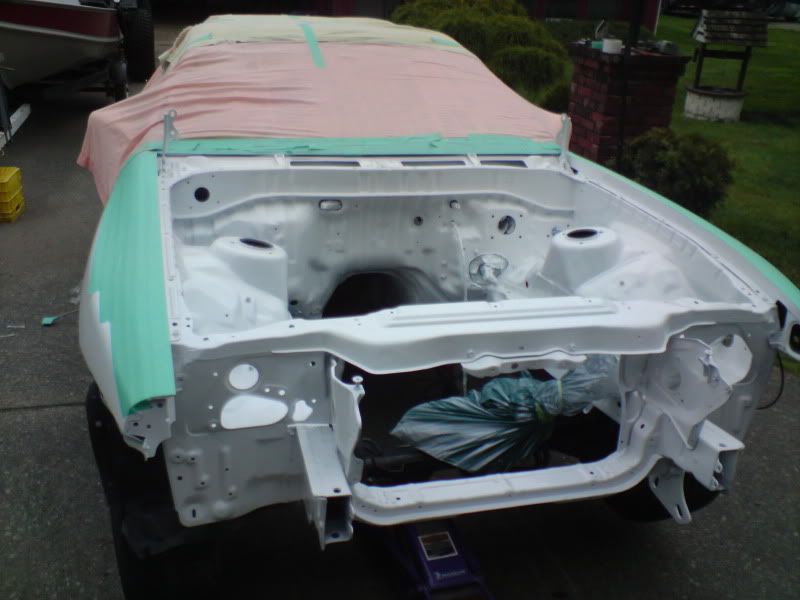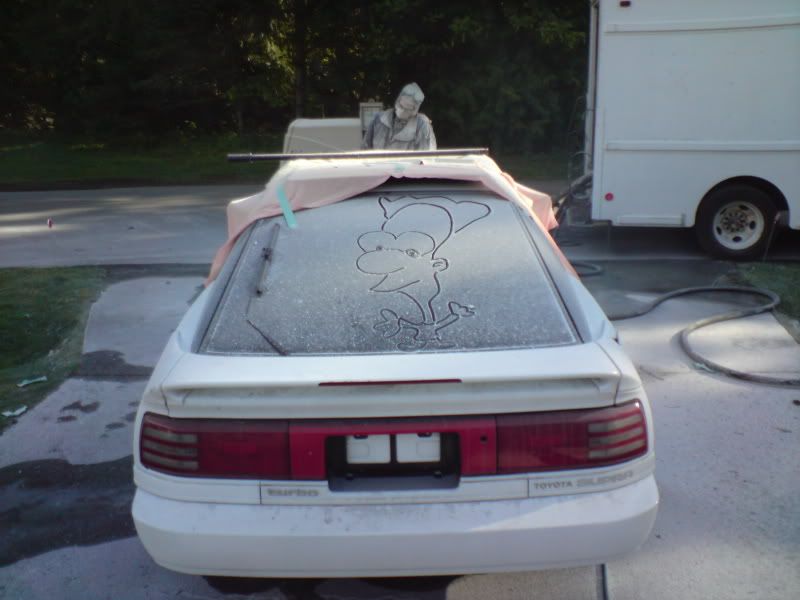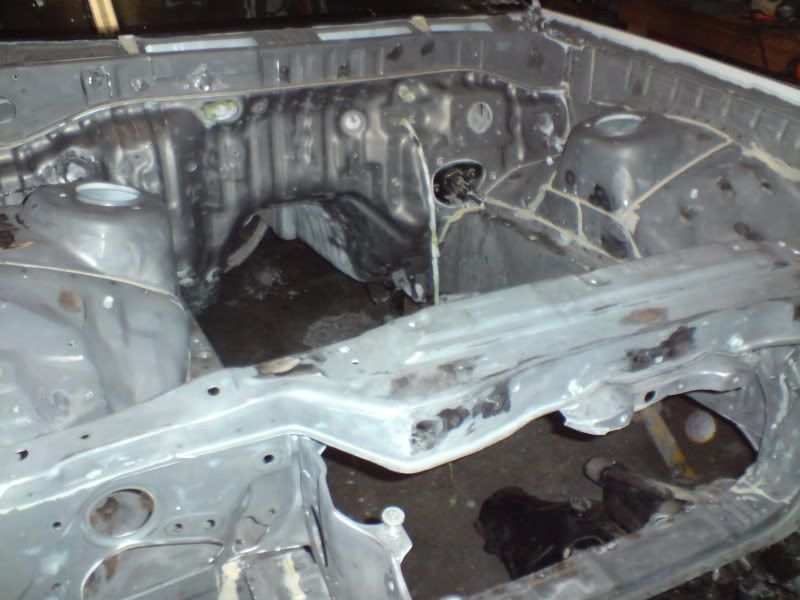 and video man i am glad i am not him lol
http://s561.photobucket.com/albums/ss54/nashman1981/?action=view&current=MOV00168.flv
so if you ever think about painting some thing i suggest you think about getting ti blasted cause shit works well and doe snot wreak a thing