there is a corrosion on only one side of the hid,
the corrosion is on this plug, and also the plastic plug that plugs on it,
,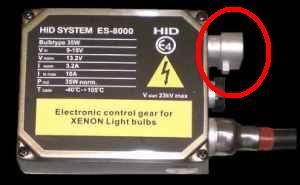 the corrosion and rust are look like i've been using eurolite.
but the other side is perfect fine.
i found this problem, it lasted for a bit, until it finally stopped couple days ago.
i am sure its that corrison, it will work 1 out of 60 times now. (that cause it, sure)
i wonder if its reasonable to claim warranty? ,