CONTINENTAL ContiSportContact Ultra High Performance Summer Tires
(staggered) SET OF FOUR
2 x 225/45/ ZR-18 (front)
2 x 255/40/ZR-18 (rear)
TREAD: ~60-75%
- current tread depth measures: ~5-6mm (6-7.5/32"); see photos
- original tread depth: ~7.9mm (10/32")
This was a great spring/summer/fall city driver for me. It's very predictable in all driving conditions (excluding snow, of course). Unfortunately, I need to make some space in the garage, so I have to get rid of these. They should last at the very least another year (depending on how much you normally drive) if not another 2.
****$750 OBO for the set - an equivalent set new would cost you over $1000 before taxes (~$1200 after taxes).
PHOTOS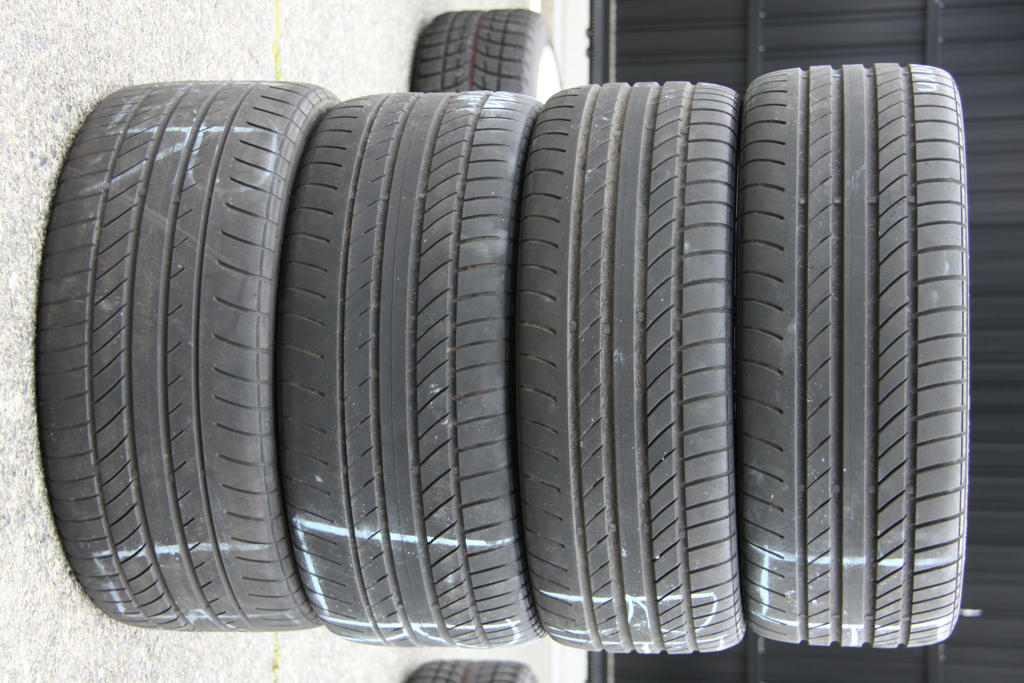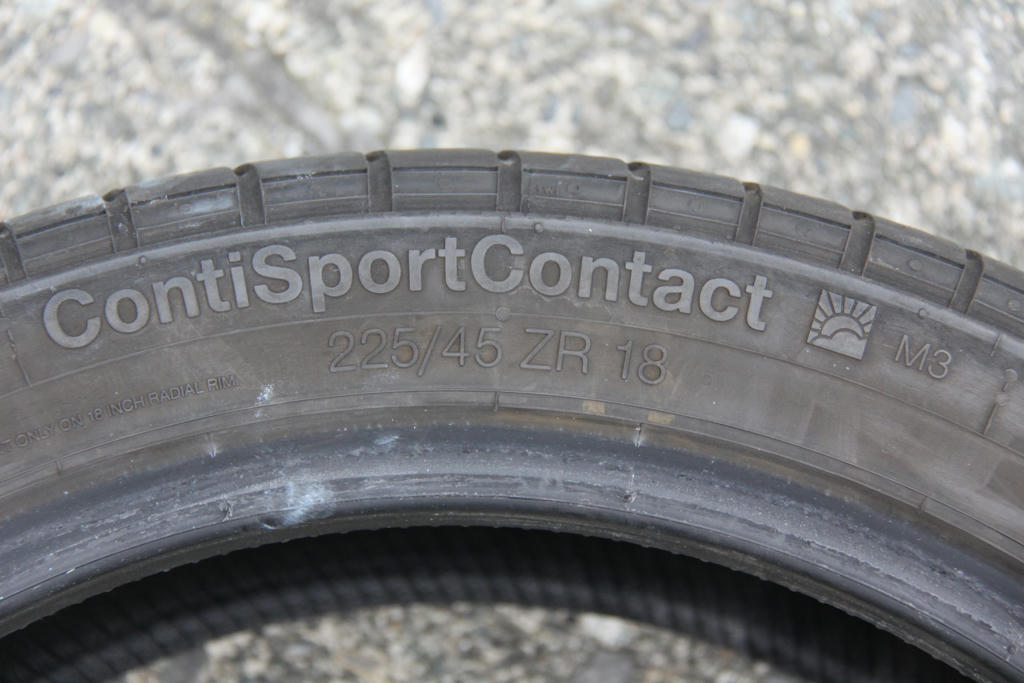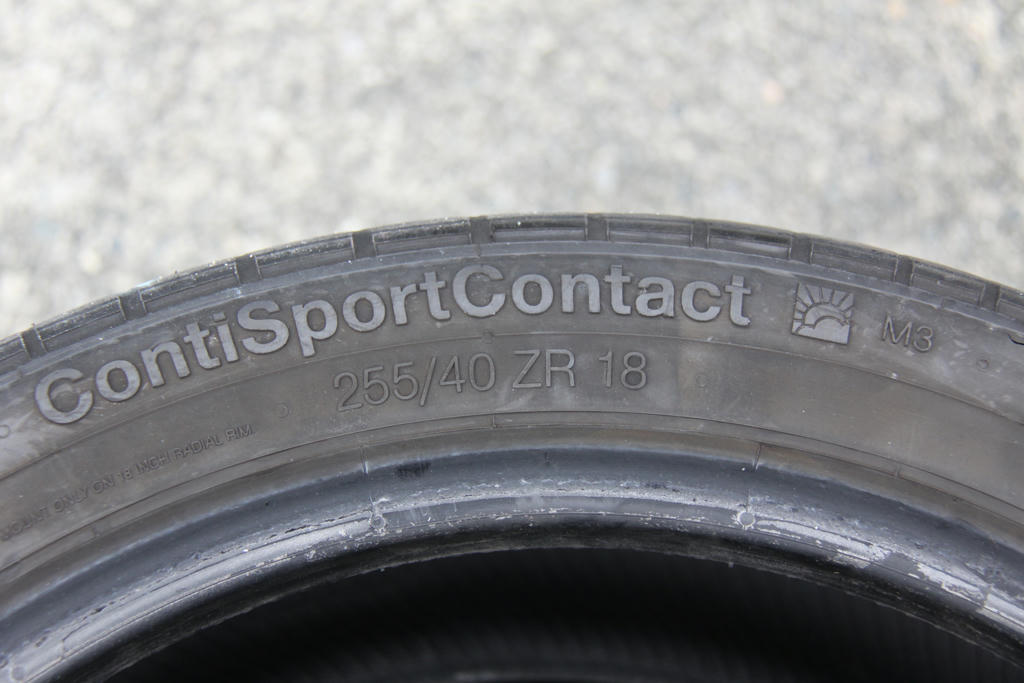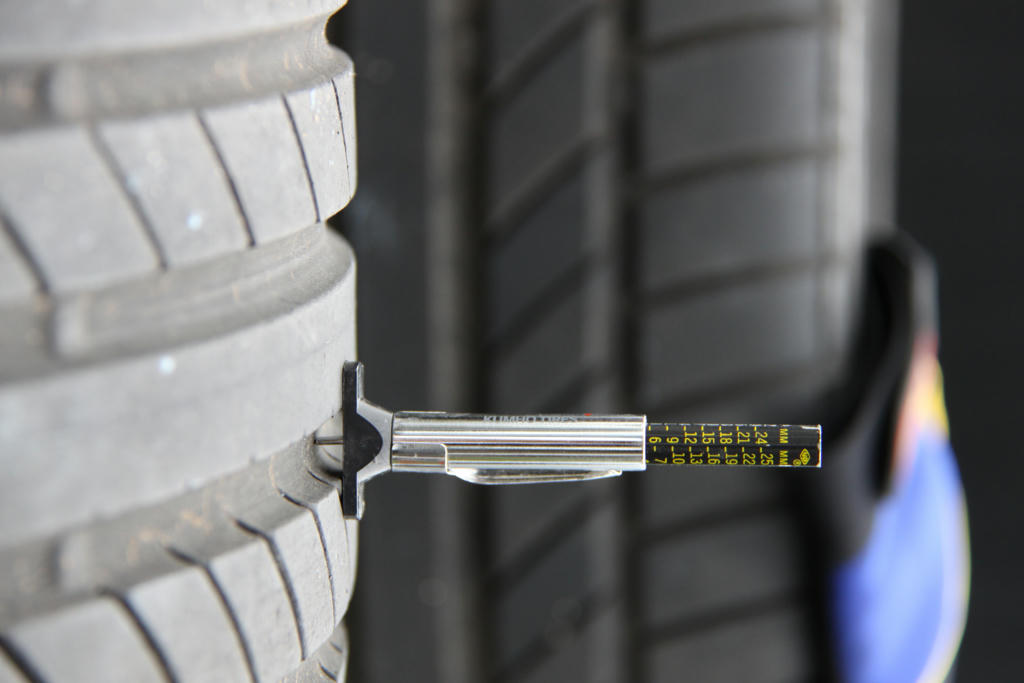 ADDITIONAL INFORMATION
ContiSportContact is Continental's Ultra High Performance Summer tire that was developed to meet the needs of the drivers of sports cars, coupes and sedans. The ContiSportContact was designed to provide traction in dry and wet road conditions, but it is not intended to be driven in near-freezing temperatures, through snow or on ice.
PM me with offers.