posting for a friend
note:
selling a used full set front and back for 08-12 Accord v6
still 50% on the brake pads, cosmetically the rear calipers has rubbing marks (refer to the pictures below).
front is the 8 pot caliper w/ 14" rotor
rear is the 4 pot caliper w/ 12"rotor
the plan was to put on rsx typeS but change of plan.
was told by k sport that the calipers,rotors and pads are universal(if the same bolt pattern) the difference is the caliper mounting bracket. you guys can double check with them.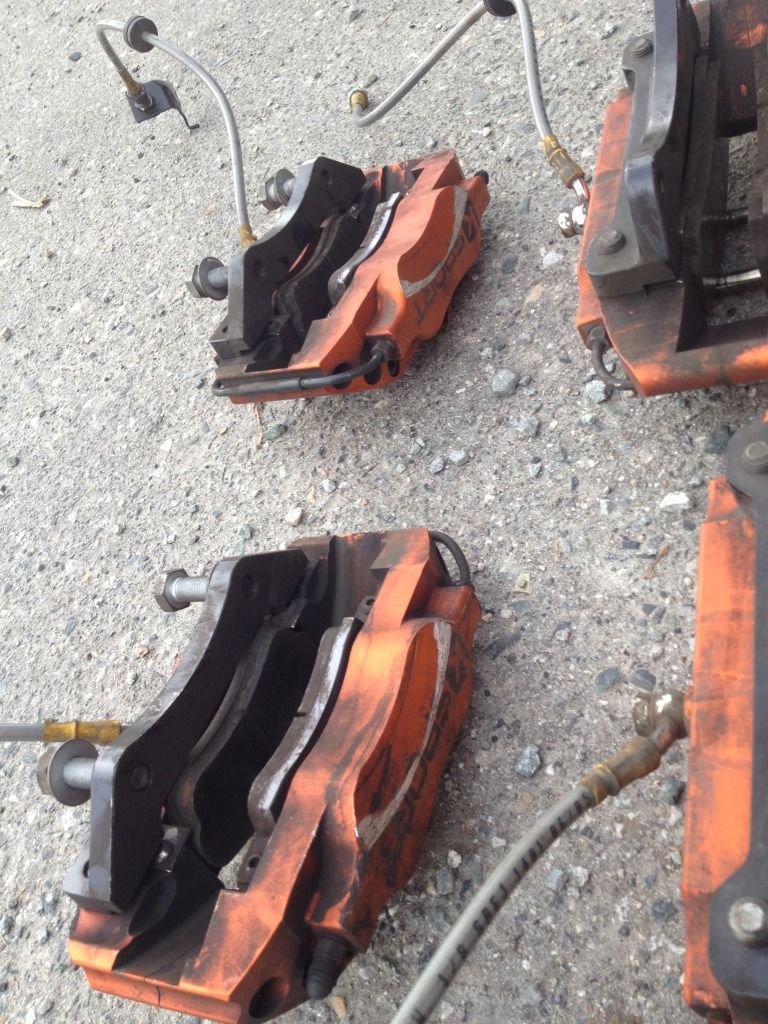 brandnew it retails for 3-5k for the full set
looking for $1000OBO
here the website link
Ksport ProComp Big Brake Kit